Don't be spooked if your young ones return as Spiderman, zombies, princesses or tarantulas. Our face-painting crew makes sure your kids can make their dream come true. Why wait until you're a grown-up to become what you want to be?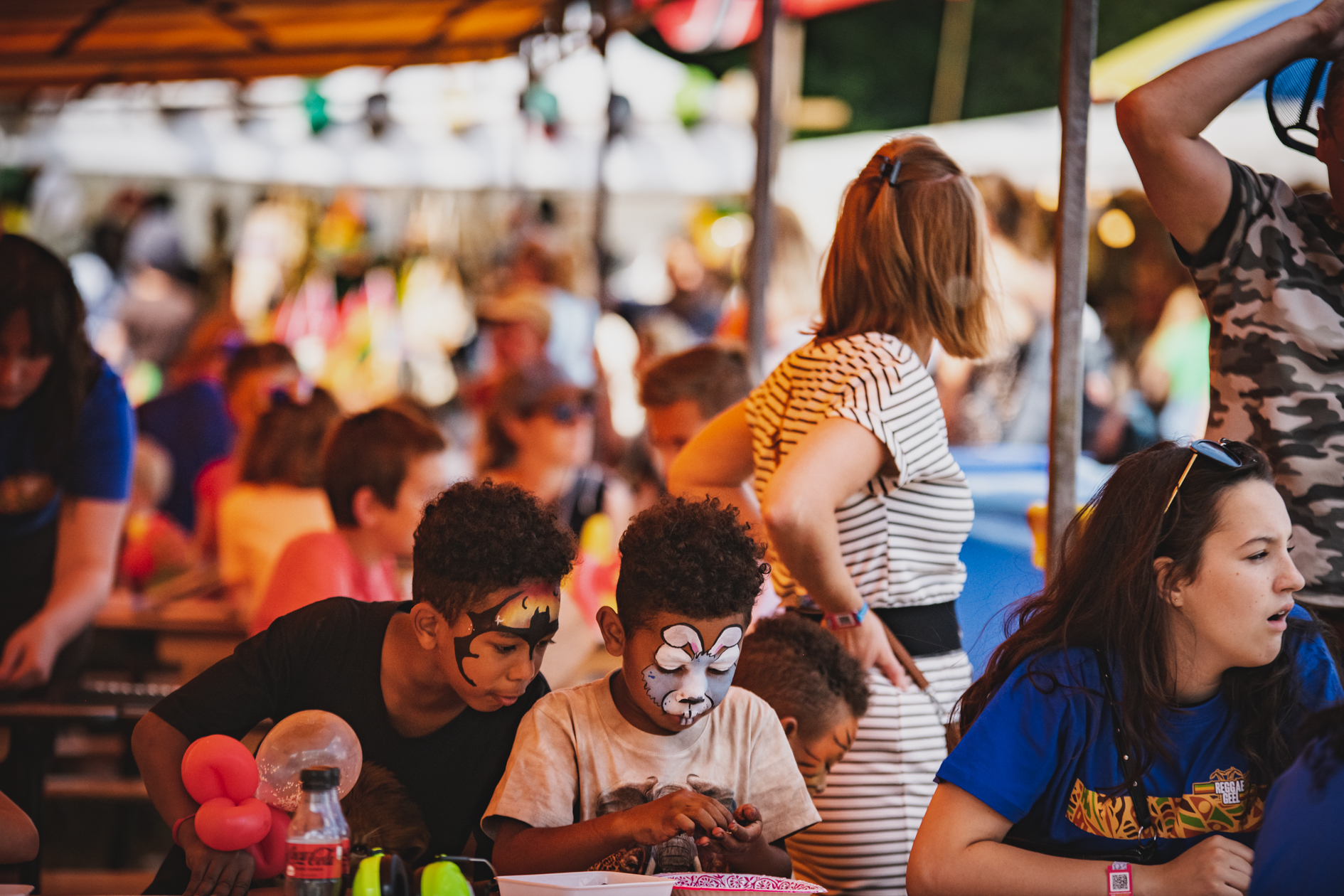 Where to find our face painting activity
Face painting is available in our Kids' Village, right next to the Reggae Market and close to the festival entrance. Our crew of talented volunteers will do everything they can to transform your kid into the cute, terrifying, heroic, slightly creepy, beautiful or imaginary character they want to be for the day.
stay tuned:
sign up for our newsletter