Our little playground is everything the little ones need: not too clean and squeaky, great for some adventure time, and meeting other kids to have the times of their lives together. Sometimes, that's all you need in life, right? And it's great fun too!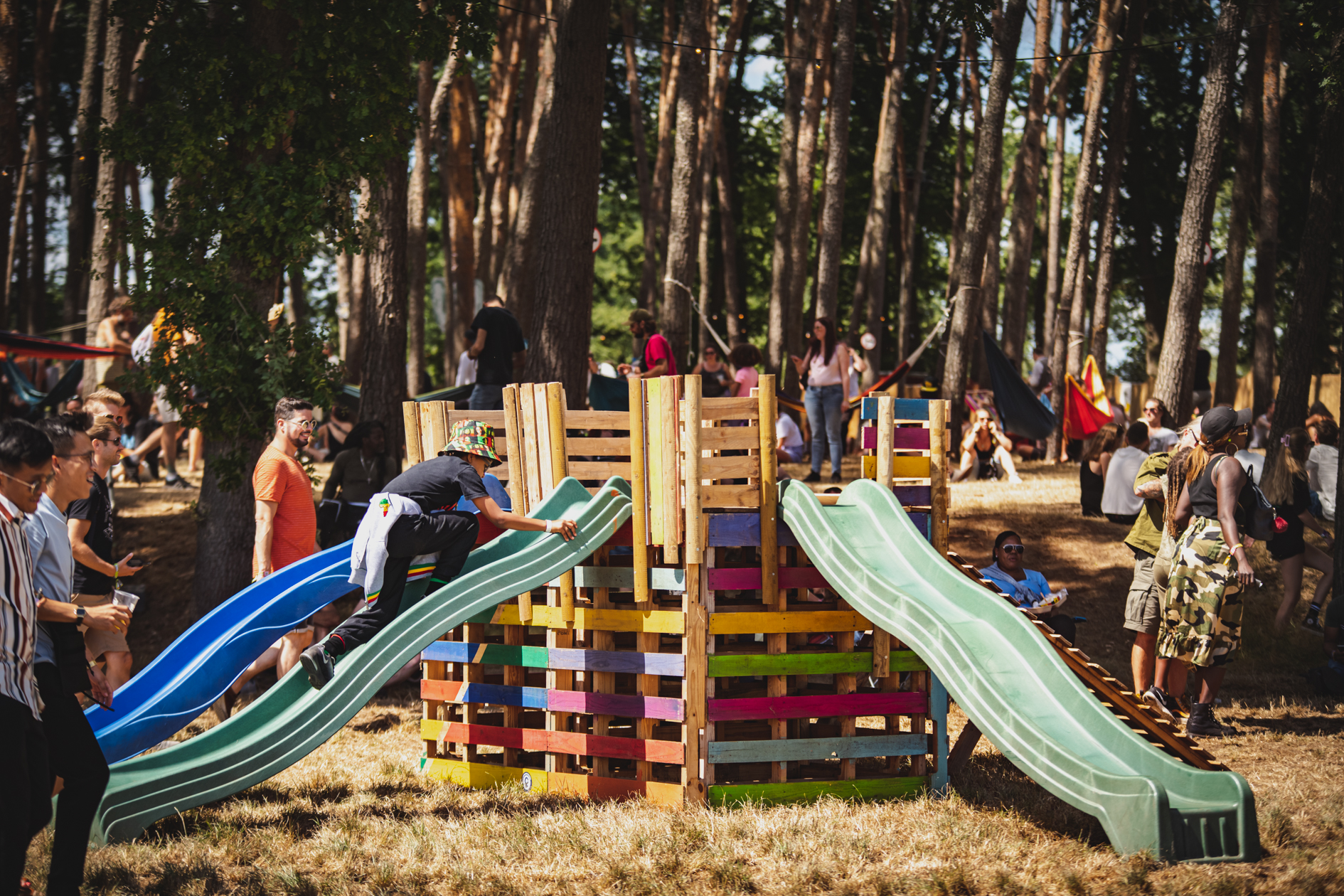 Where to find the playground
Our little playground is located on the main festival terrain, right off the Dub Forest. You can chill out in a hammock while the little ones do their thing – whatever that is. In case of sunny weather, they can cool off under the trees from time to time.
stay tuned:
sign up for our newsletter