Why would anyone want to do a full 48 hours of non-stop partying? No, take a rest from time to time. Take care of yourself, chill the peace out, and recharge those batteries for your next favourite artist. You can find multiple places to catch a breath, maybe catch some z's even, so you can re-energize from time to time.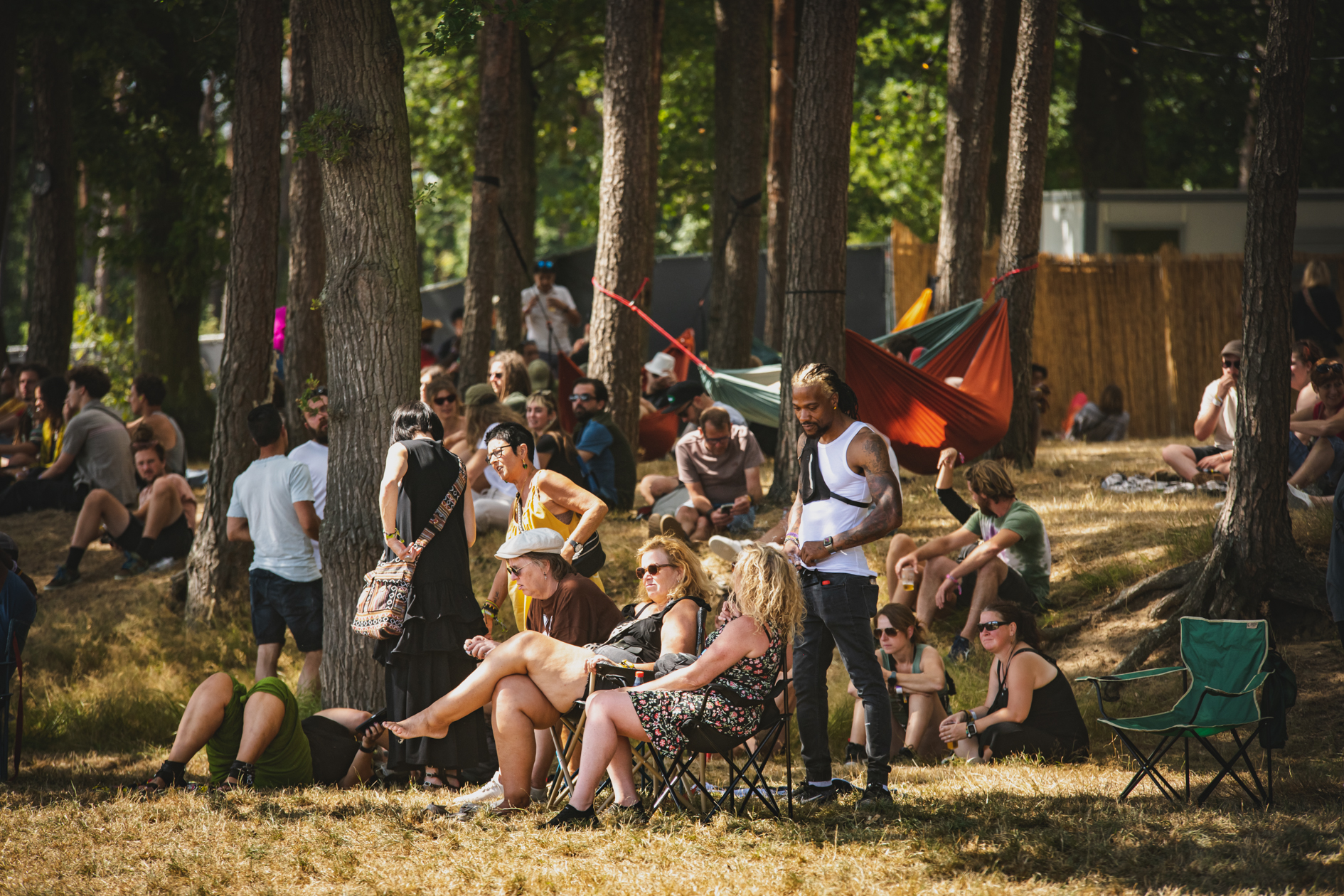 Dub Forest and Yagga Yagga! Side Entertainment terrain
Our Dub Forest is the perfect spot to get some rest. Get yourself a hammock under the shade of the majestic trees, overlooking the festival site, watch the people go by, and find absolute peace for just a moment. You can surely bring your own hammock too, if you want to make sure you have a spot!
Our Yagga Yagga! Side Entertainment terrain is located between the market and Food Court. Apart from following workshops, it's also a great place to hang out with your friends, sit down in the grass, and just come together without too much hustle and bustle.
stay tuned:
sign up for our newsletter