People with limited mobility
Reggae Geel is there for everyone. If you're with limited mobility, we'll do our best to help you out so you can enjoy the festival too. We've integrated selected facilities for visitors with disabilities.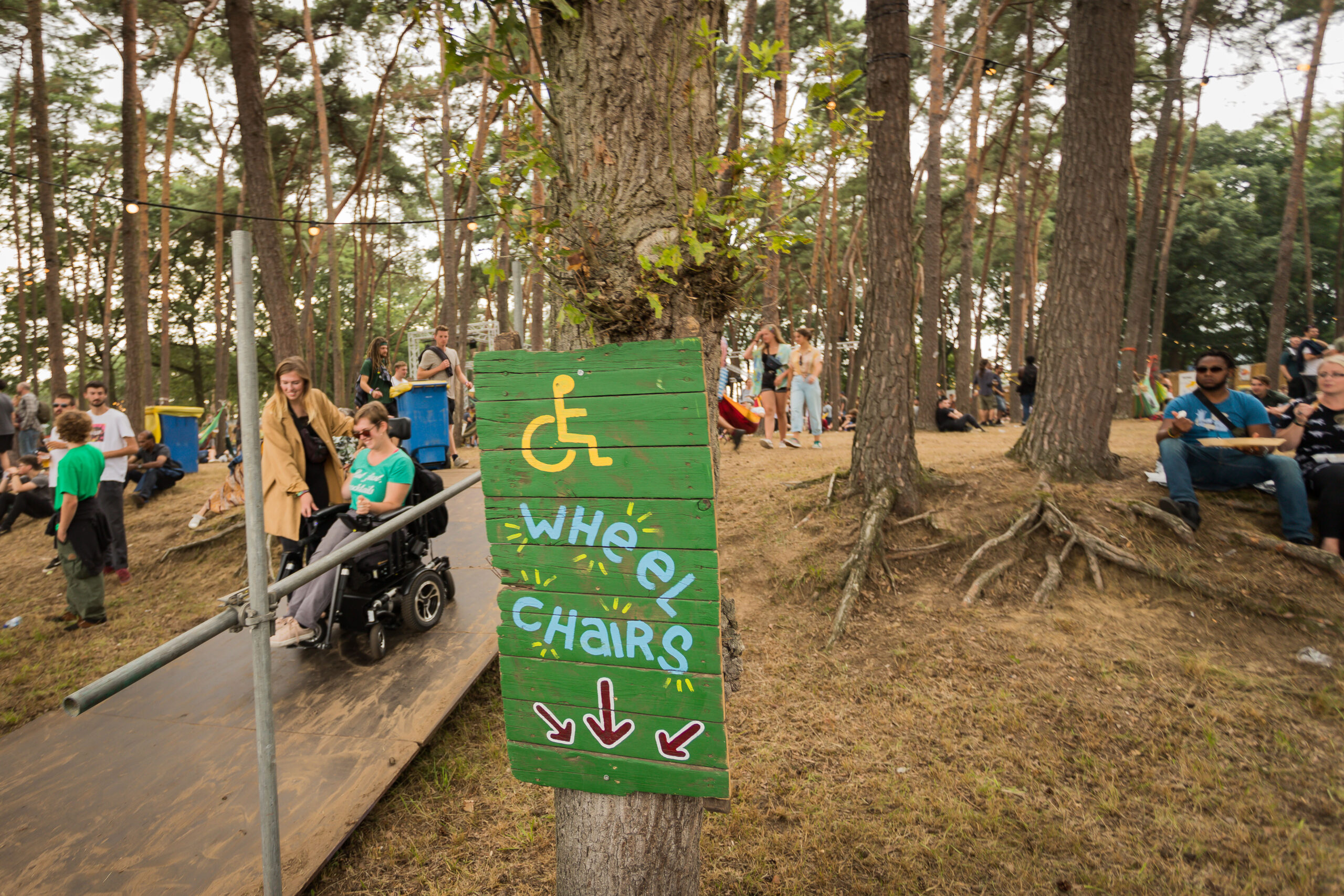 Parking & Guidance
There are multiple designated parking spots for people with limited mobility. However, these are still unpaved. When you show your disability card, our volunteers will guide you to the closest available spots on the parking site.
You can bring a designated guidance person to the festival. If you have a disability or want to accompany a visitor with limited mobility, please mail in advance to info@reggaegeel.com.
Terrain & Toilets
There are multiple toilets available, adapted to your needs.
Due to the natural setting, the terrain is a bit rugged. The Dub Forest is equipped with a bridge plate for easier access.
A platform will be provided in front of the main stage for people in wheelchairs do not miss a thing.
stay tuned:
sign up for our newsletter