Here's a market that's quite different from the rest. Explore exotic novelties, artisan toys, cool T-shirts, colourful decorations, and so much more. All in that convivial, typically laid-back atmosphere you love Reggae Geel for.
Make sure to bring a payment app. Means of payment are at the courtesy of the shopkeepers! You can't pay with the Reggae Geel app here.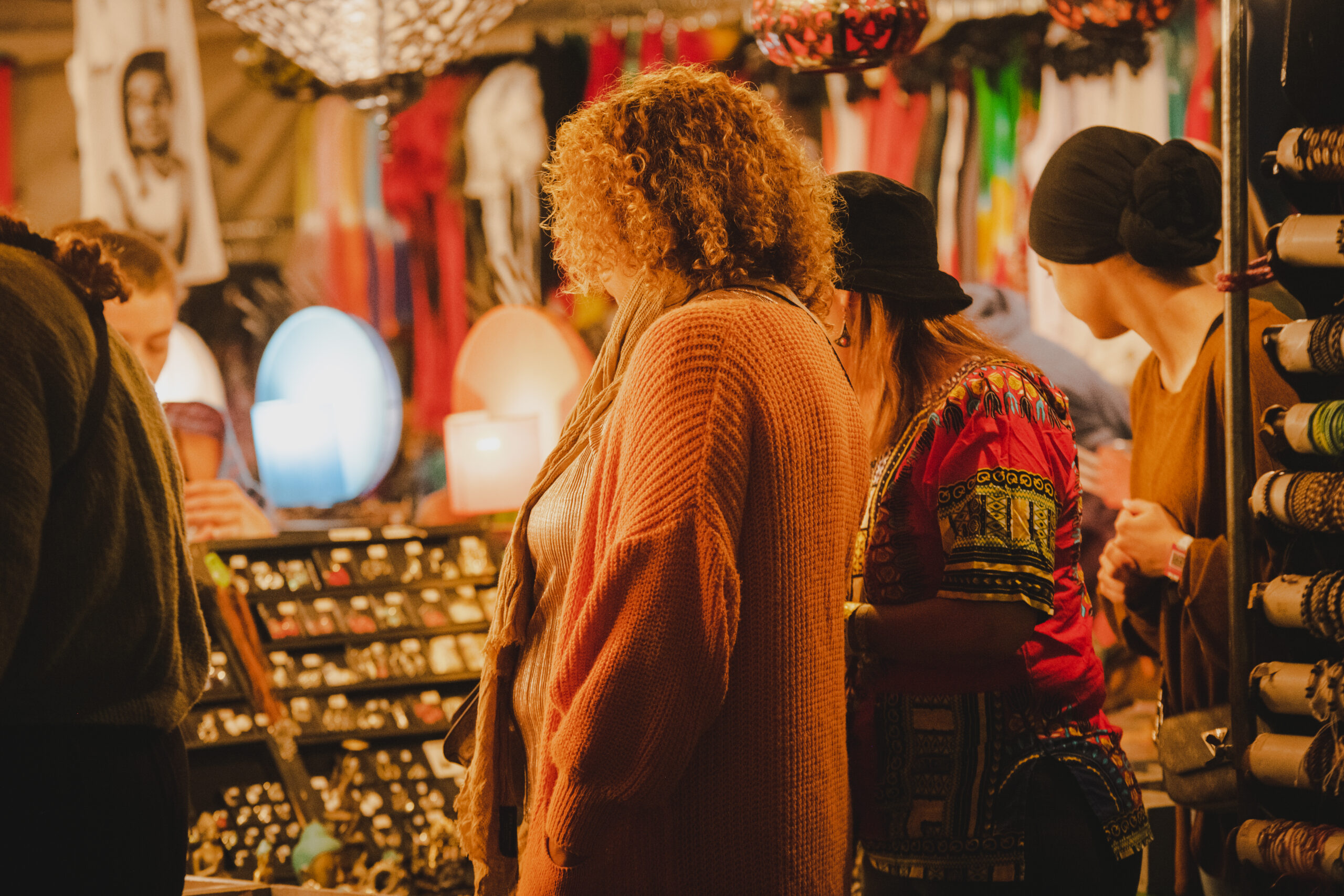 Where to find the Reggae Market
Our Reggae Market is located in the vicinity of the main entrance and Bounce Dancehall, just past our Food Court. You can stroll for hours, touch fabrics, smell thousands of scents – and probably go home with a musical instrument you've never heard about before.
Just kidding, move past the clichés, discover the cool goods our vendors have to offer, and get yourself a new wardrobe. You know you deserve it!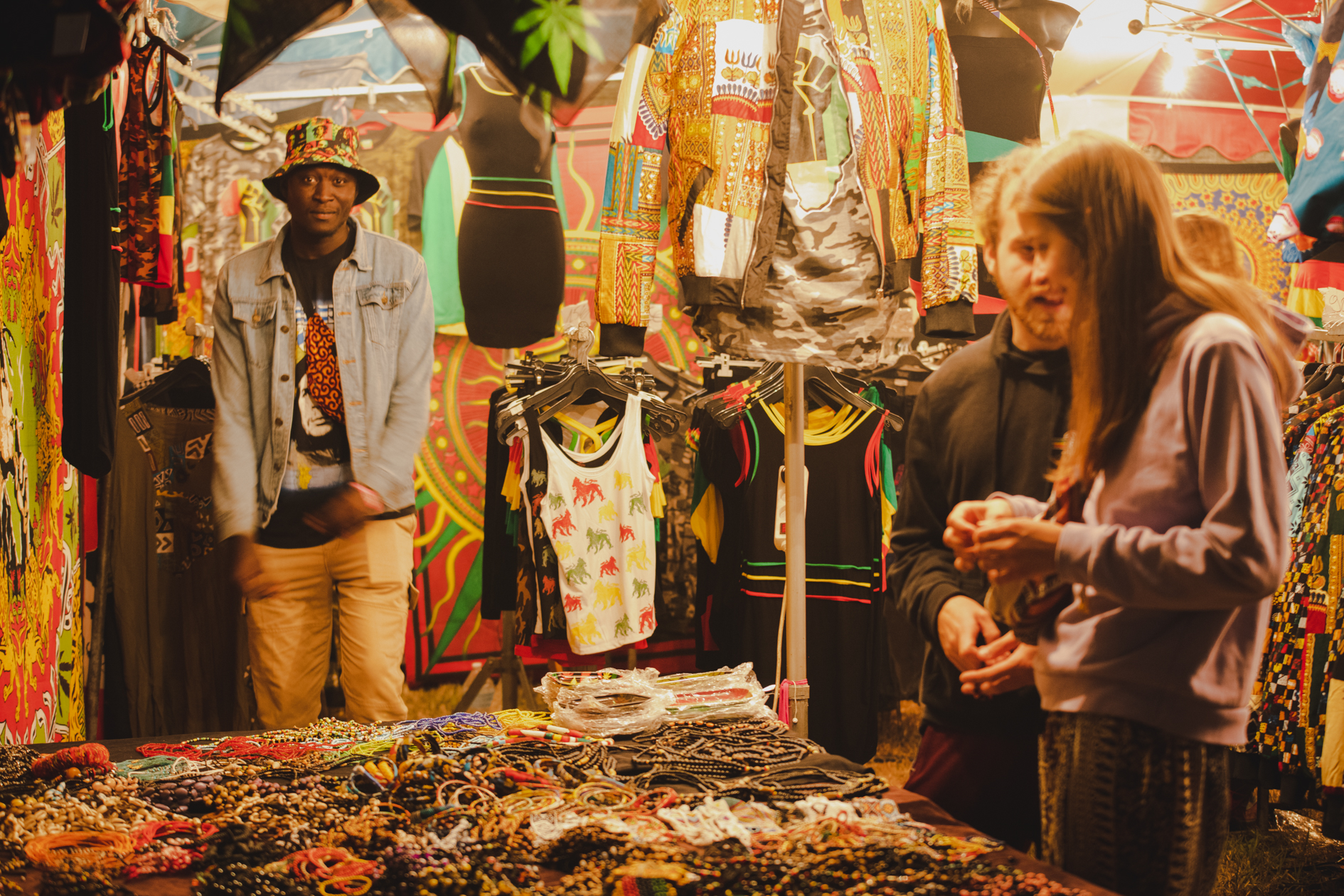 Your own stand at our Reggae Market?
Do you want to sell your own goods at our Reggae Market? Don't hesitate to apply at market@reggaegeel.com.
Good luck!
stay tuned:
sign up for our newsletter